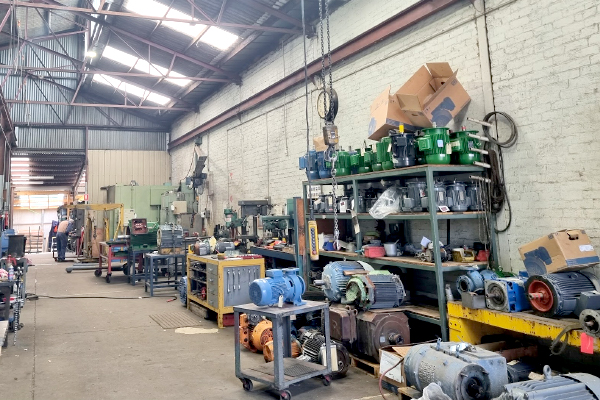 Kon completed his 4 year apprenticeship in 1970. The trade was 'Fitting and tuner' plus tool maker. He did his apprenticeship at RMIT and J Gadsden (now VISY). Kon worked with various companies, including Schweppes, Ax Angle and Hawker Siddelely (manufacturers of aircraft and diesel engines). During his employment at Hawker Siddeley, Kon traveled around Australia servicing diesel engines in various mining towns.
While Kon and Victor both had full time jobs – Kon was at Hawker Siddeley and Victor at HK Koller, every day, after work and on the weekends, they worked out of the garage. They set it up as a workshop and slowly built up their equipment, only choosing the expensive 'best stuff'. Any money earned during this time was put back into the business to purchase equipment and materials.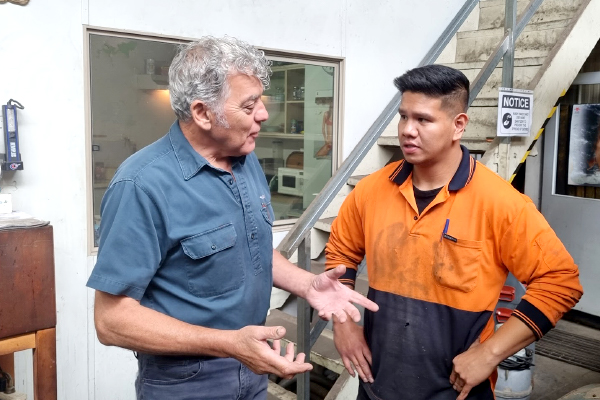 In 1981 Kon and Victor quit their jobs and rented a workshop in Preston.
After 7 years Victor decided to go solo.
In 1993, Kon moved to the current workshop in Lily Street, Coburg. It's a well equipped workshop which is well organised, clean and tidy. Vicon has sourced and purchased many new equipment items, like automated winding machines and Weismeister baking oven sourced from ex naval yards.
In 2006, Vicon bought 'Stewart Electric and Geared Motor Sales' yard and warehouse from an older gentleman. At Stewart, they sell new and used electric motors and reconditioned units. Stewart specialise in SEW-EURODRIVE, Nord etc. and have a good range of geared and second hand motors.
Kon believes in the future of the industry and mentors apprentices. Over the years he's employed over a dozen apprentices. One of Kon's proudest professional moments was when one of his apprentices, Joe, won the 'Apprentice of the Year' award. Many of his past apprentices have gone to start their own businesses, others are workshop managers.
Our clients love working with Kon and his 'straight shooter' attitude. He'll call it like it is!
When not working, Kon enjoys spending time with his family, cycling, scuba diving and cross-country skiing. He enjoys a good cognac, Greek coffee and has been known to make a mean gyros when he needs to feed a crowd!